Services
We support our core business—construction—through a broad range of engineering offers, and with our Building Information Modeling, we belong to the pioneers of digitalization in construction.
On this page
On the basis of modern, computer-aided facility management, HOCHTIEF also offers a comprehensive service portfolio for many economic sectors. For instance, we operate the metro in Sydney, develop solar plants and in Australia offer services in network engineering, right through to Smart City solutions and environmental monitoring.
Engineering
Global assignment for innovation and project success
For almost 150 years, our engineering expertise has ensured the success of projects for our clients. We also offer this knowledge independent of construction as a service for industrial, public and private clients.
In addition to customized structural design and consulting services for transport and energy infrastructure as well as for building construction, HOCHTIEF offers management of construction processes and project controlling. Furthermore, the portfolio includes services in Virtual Design and Building Information Modeling as well as Material Technology.
For instance, our experts have repeatedly developed new solutions, such as fire protection concrete for tunneling or steel fiber-reinforced concrete ring elements for the metro in Sydney. For the Queensferry Crossing—a bridge in Edinburgh which was inaugurated in 2018—our engineers played a key role in optimizing the underwater foundation. HOCHTIEF provides just as much comprehensive support for airports, high-rises, power plants and industrial installations.
The engineering services can be flexibly combined and individually tailored to project requirements. Completely in keeping with clients' requirements, our experts provide support not only in very early concept phases but also during project preparation, detail design and realization, right through to operation.
With our expertise and our management tools, we support projects of every size and complexity.
What differentiates our engineering team from most consulting companies is proximity to practice and construction site, the broad international experience and the great number of specialist disciplines we cover. In the USA, our subsidiary Turner also offers a great number of services in Construction Management.
Virtual construction / BIM
We belong to the pioneers of digitalization in construction
Working in Essen and at the same time building the metro in Sydney—that's possible with HOCHTIEF, it's possible with Building Information Modeling. With virtual construction, known under the abbreviation BIM (Building Information Modeling), in design and implementation we use computer-aided methods, which enable maximum efficiency.
HOCHTIEF was quick to realize the potential of BIM, and in 2003, we made it a key subject of innovation and organized the subject in an own company: HOCHTIEF ViCon. The Group's BIM competence center amongst others advises the German Federal Government or clients such as Deutsche Bahn and Straßen.NRW.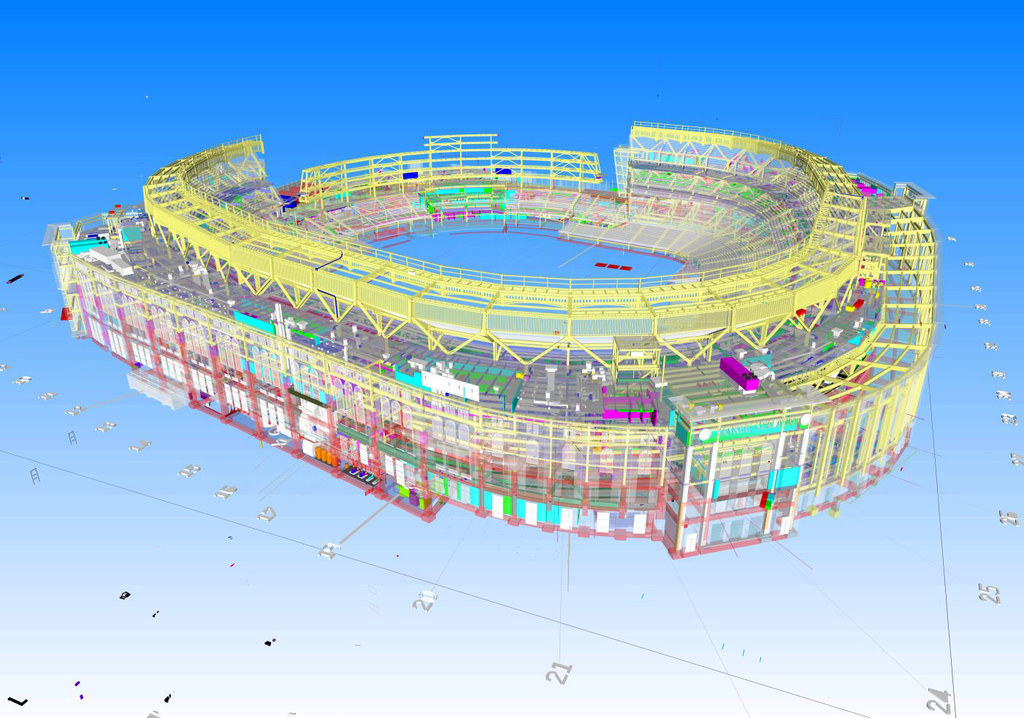 BIM is based on the networking of everyone involved in construction with the aid of a 3 D computer model, which can be imagined like the x-ray image of a house or a tunnel. We link this data with additional dimensions, such as time or money. We hence use BIM for reliable cost estimates and cost-effective contract awards, discover design errors long before construction begins and optimize construction and operation of buildings and infrastructure. Projects consequently become more cost-effective and all participants have far less stress.
Throughout the world, HOCHTIEF has now used BIM in well over 2,000 projects—our American subsidiary Turner used it, for instance, for the world-famous Yankee Stadium in New York. We first virtually built the Elbe Philharmonic Hall in Hamburg before it became reality. Our Australian subsidiary CIMIC also has a BIM Excellence Group.
The possibilities of BIM are optimally used if important aspects from the operator's perspective are already introduced to the BIM model during design. This is an advantage which is utilized by synexs, HOCHTIEF's facility management company.
Services
Our facility management ensures trouble-free operation
Buildings are made for people. So that they feel comfortable in them, and can live well or work well there. For instance, in Germany our subsidiary synexs takes care of technical and organizational processes for buildings—on the basis of a client-oriented, digital data management closely connected to Building Information Modeling (BIM).
Our product and service spectrum covers the entire life cycle of the building and technical facilities—from the preconstruction phase right through to sale or demolition. In all phases, we provide consulting, support or operational inputs. For instance, amongst other things we prepare operating costs transparently, and enable precise estimates. Our experts help compliance with statutory requirements and support certification of buildings.
In addition to technical aspects, synexs also provides infrastructural facility management if security technology is installed in a building; this includes, for instance, access controls or the use of a security firm.
We support companies from the areas of Office/Administration, Logistics/Industry, Retail, Education, Culture, Healthcare and Safety. For instance, on behalf of the Malteser Hilfsdienst aid organization, we are taking over the recording of technical data in 200 properties throughout Germany and evaluating the condition of technical facilities in buildings. For the historic City Hall in Mülheim an der Ruhr, we are maintaining electrical and safety systems.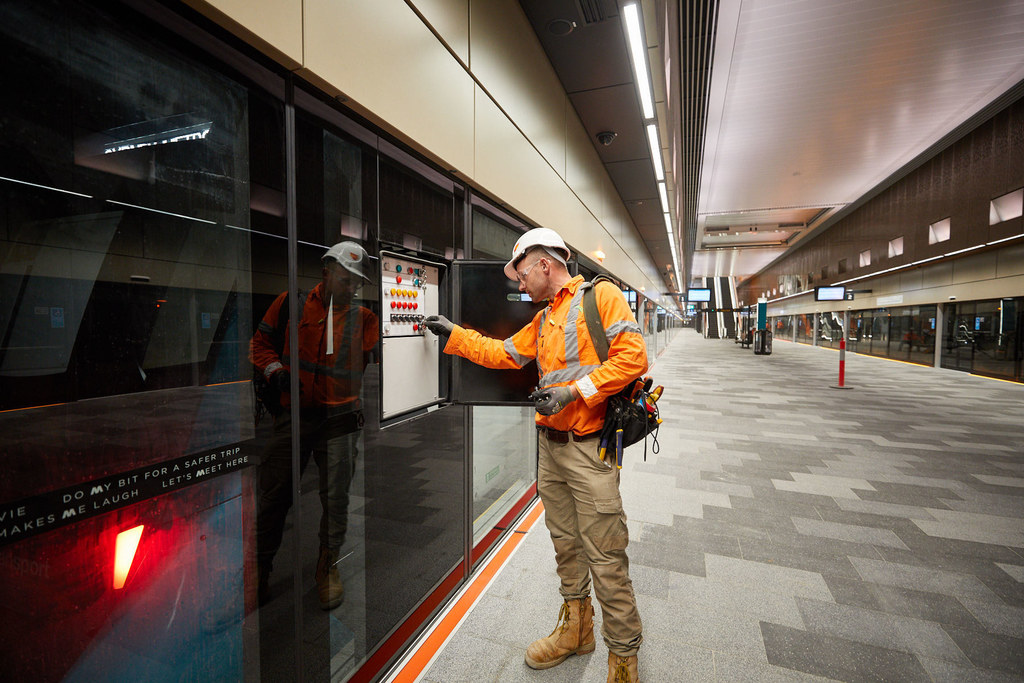 But our subsidiaries also offer these services and many others to their clients outside Europe.
In Australia, UGL is market leader in Asset Solutions, and for infrastructure clients from the areas of Energy, Water, Resources, Transport, and Safety, it offers the whole range of services to accompany their projects. Ventia, a company of our Australian subsidiary CIMIC, provides services in the sectors Energy, Transport and Safety. Furthermore, the company supports many clients in the area of Social Infrastructure and operates schools, hospitals or public authority buildings.
With the company Sedgman, CIMIC also provides services in the mining of minerals and related infrastructure solutions.